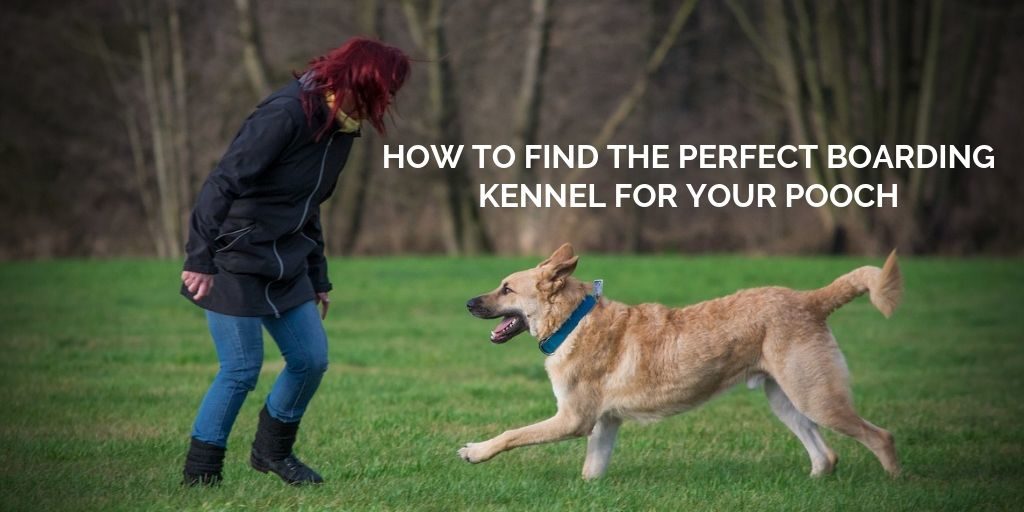 Going for a vacation or a business trip is pretty easy for regular individuals. All they need to do is pack up and hit the road. However, if you are a pet parent, then the scenario is quite different as you are often torn between carrying your pet and looking for someone who'll pet sit when you are away. If you are planning on taking a vacation out of Melbourne for a while or going on a business trip that will separate you with your pooch for a few days, then you should consider boarding kennels.
What Is A Boarding Kennel?

Simply put, a boarding kennel is a commercial establishment where pets, mostly dogs and cats are often housed for a short while, usually, a week at a fee. Boarding kennels are a great alternative to pet sitters because unlike sitters; they work to reduce stress by offering services such as

– On one play times so your pooch can get used to the new environment
– You are allowed to bring in familiar objects, for instance, your pet's toys to help reduce pet anxiety while you are away. 
– Grooming and training services. 

Start By Finding A Reliable Kennel

Don't commit your pet to any boarding kennel you come across. Ensure you confirm its reliability and how good it is with animals before you take your pet to board. One way to find out is by asking friends and family. Also don't just ask any friends, try and ask those who have pets like you as they are more likely to have used the services of a boarding kennel. You can also make Google, your friend by looking for boarding kennels near you.

Talk To The Staff

Looking after a pet calls for passion and a lot of love towards animals. Just because someone works at a boarding kennel doesn't mean they love animals. Therefore, on your first visit, ask the staff at any boarding kennels Melbourne company what they love about their job. You want someone affectionate towards animals just like you are, thus ensure you interact with the staff to assess whether they will take good care of your pooch while you are away.

Ask for a Tour

Besides talking to the staff, also ask that you be shown around. This helps you determine whether the place is fit for your pet. If the staff are reluctant about showing you around, then this is a sign that the facility does not meet the required standards and you should not commit your pet. 

– Evaluate the cleanliness
– Note whether they inquire about proof of vaccination

While making your booking, reputable facilities often request for your pet's proof of vaccination. If you fail to do so, then a reputable facility will not allow your pet to board. Why? With so many animals in one area, it is easy for your pooch to contract a severe illness. Therefore, if the staff fail to ask for proof of vaccination, steer away from that boarding kennel and find yourself another one. 

Go Home And Prepare Your Pet

After you are satisfied that the facility is a perfect fit for your pooch and you've already made bookings, it is now time to prepare your pet. Take it to your vet for a checkup. Also, look for ways to ease its anxiety while at the boarding kennel.
Related Posts