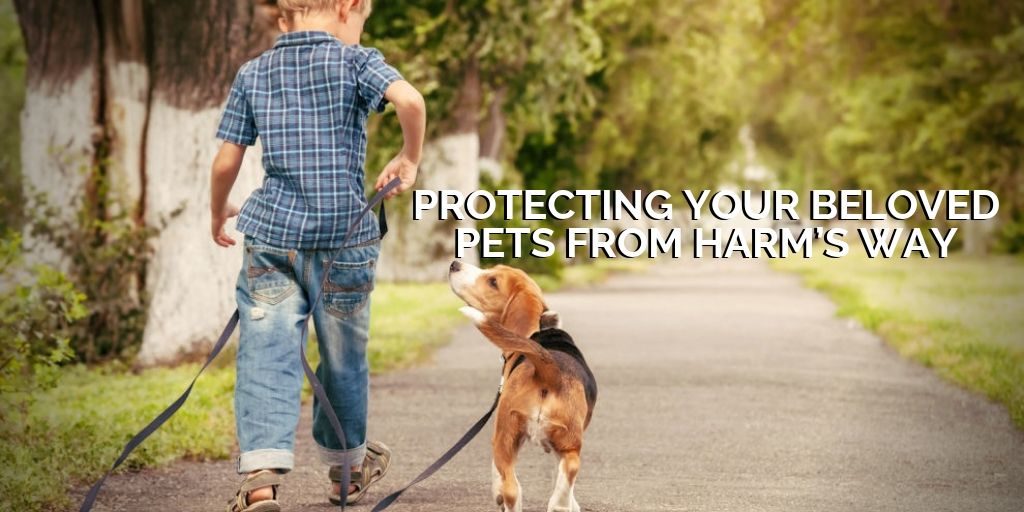 Referring to the Insurance Information Institute, reports from the years of 2017 and 2018 indicate that in America, more than 85 millions households own a pet in the home. Specifically, there are about more than 60.2 million animals that owned a dog, more than 47.1 million homes that owned a cat and about 6.7 million homes that own a small animal. As a pet owner, you have to be responsible for feeding your pet, keeping your pet healthy and active and also keeping them safe. Many pet owners forget that one of their primary responsibilities as a pet owner is to protect their pets the best they can. Keeping your pet in a cage for lengthy periods of time is not exactly the ideal healthy way to keep your pets safe and secure. However, one option to continue to keep your pets protected is by simply installing a quality fence that can keep your pets from getting out into the fast-paced highways and roads that can bring them danger. Also, knowing where to bring your pets when they do become injured or ill is critical, therefore become familiar with where your nearest animal hospitals are in your area.

According to the ASPCA.org, reports show that there are about more than 6.5 million animals that end up entering the animal shelters around the country. Specifically, on average there are approximately more than 3.3 million dogs and about 3.2 million cats that walk through the animal shelters annually. Sadly, every year there are also about 1.5 million animals in the shelters that end up being euthanized. There are a number of pet owners that end up failing to secure their pets on their properties, causing them to run out into the public eye. When pet owners fail to secure their pet, they end up putting their pet at risk for being captured by the public and or an animal organization for safety. If you want to decrease the risks of your pet being either captured or injured, then be sure to invest in your pet's safety. Also, know exactly where to receive services for your pet when they experience some kind of injury or illness. 

You are able to increase the happiness and safety with a simple installation of a quality fence. Also, providing your pet with quality care is critical to their health and well-being. There also may be some animal hospitals that specialize in certain animals than others, so be sure to do your research. Be sure to conduct research online to find out more information on the types of animal hospitals around your home. You may also take time to find your nearest animal hospital online in order to receive services for your pets. You may also conduct a general search online for an animal hospital mesa az. 

If you are looking to keep your pet happy, then be sure to keep them safe. Building a strong and quality fence around your property can give them the freedom and also security they need to live a prolonged life. Also, knowing where exactly to take your pet in case they do experience injury and or illness can help keep them safe and healthy for many years.
Related Posts