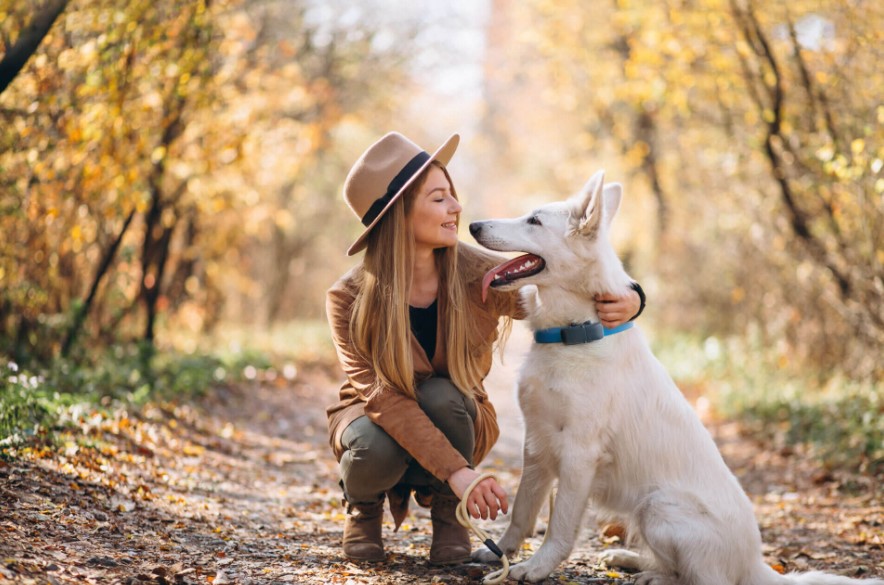 When you're out with your dogs, whether they're helping you to hunt or you're taking them out for a bit of exercise, you need to have the means to track them. Wireless tracking devices have become more advanced thanks to various GPS technologies.
Getting a collar with tracking technology can be a great idea – and there are many affordable models on the market. Knowing what to look for will ensure you get the level of tracking you need.
Consider the Range
One of the first things you have to look at is just how far you plan to let your dogs run. If you live on a few acres, this will be easy to figure out. They may simply run from one side of the property to the other while being confined by a fence. However, if you're taking your dogs into the woods, they could run for miles.
When your dog is in good shape, they can run a significant distance. This means that you need GPS tracking that will be able to triangulate the location of your dog. Many of the latest systems will have 2-5 second refresh rates. This will be able to help you narrow in on where the dog is.
The Alpha 100 bundle by Garmin works with several of their training collars. You will be able to signal to your dog with a vibrate training mode as well as an emergency alert. Additionally, there is bark detection, allowing you to find out if your dog is barking.
Identify How You're Going to Find Your Dog
There are plenty of ways to figure out how you're going to find your dog. Much of it comes down to the training that your dog has.
Are you going to:
Locate your dog physically
Call to your dog
Listen for your dog's bark
Ask your dog to find you
Once you determine how you're going to get to your dog, you can add various accessories onto the dog collar and the GPS tracker that you use. For example, if you want help pinpointing your dog's location, you can even use a camera control. It can help you to see more of your dog's surroundings so that you can rescue them from their current location.
Multiple Dogs
Think about whether you will have one dog with you or multiple dogs. The more dogs you have, the more tech features you need in order to rescue them. The Alpha 100 bundle by Garmin, for example, can help you to track up to 20 units…which means that you can have collars on 20 dogs in order to find them.
If you only have one dog to manage, the choices for trackers become a lot easier.
Other Features
Many of the features come down to convenience and overall ease of use. When you shop for a wireless tracking device, think about what is going to make life easier for you.
Some of the features you should consider include:
Battery life
Water rating
Range
Display resolution
Weight of the GPS unit
Touchscreen
With so many options on the market, it really matters what features you want to have. It will make it easier for you to narrow down the possibilities and find a system that you enjoy using – and that will make it easy for you to track and retrieve your dog as quickly as possible.
In the end, once you have a system that you like, take the time to get both you and your dog used to the system.
Related Posts